Afternoon Retreat for Ministers of the Word
‹ back to previous page
Date/Time
4 Oct 2015
1:30 pm5:00 pm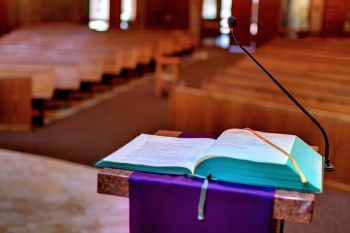 This Sunday, October 4th, we have our annual afternoon retreat for the Ministers of the Word.
This is time and space for the readers to come together to socialise and pray.
Part of the afternoon is given over to input from a guest speaker. The topic is always one concerning the content of the Scriptures and their writers. There will also be a celebration of the Eucharist at the end of the day. We wish to express our gratitude to all those involved in the Ministry and to affirm that they play a vital role in our liturgies, enjoy the afternoon.
"The word of God is something alive and active: it cuts like any double-edged sword but more finely; it can slip through the place where the soul is divided from the spirit, or joint from the marrow; it can judge the secret emotions and thoughts." (Heb 4:12)