Church Sacristy
Open: Mon – Fri. until 11 am
Phone: (01) 823 8354
---
Parish Office
Open: Mon – Fri. 10 am – 1 pm
Phone: (01) 811 5412
---
Email: [email protected]
Priests
Rev. Michael Carey. P.P.
Phone: (01) 821 3660 Fr. Michael Carey is our Parish Priest
Parish Team
Deacon Jim Adams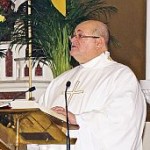 "I am a married man from Coolock, we have four adult children. In 2012, I was ordained in the Pro-Cathedral as part of the first group of permanent deacons ordained in Ireland. After ordination, I was appointed to the parish where I lived- St Joseph the Worker Bonnybrook. In 2017, I was appointed to St Brigid's Blanchardstown and I am looking forward to continuing to serve in this vibrant parish over the coming years."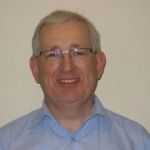 Deacon Michael O'Connor

Michael was born and raised in Mount Merrion and moved to Blanchardstown in 1983 when he married Imelda. They have 4 children and 2 grandchildren. He is an accountant by profession but worked mainly on implementing computer systems. In 2016 he began a formation program that led to my ordination as a deacon for the Dublin Diocese in Aug 2020; this included completing a BA in Theology at DCU.

Pastoral Worker – Máirín Keegan
Máirín Keegan is our fantastic Parish Pastoral Worker. She organises and liaises with multiple groups to ensure our liturgies are Christ-centered, which in turn enhances everyone's experience in a vibrant way. She can be contacted at (01) 811 5414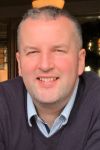 Chairman of the Parish Council – Seán Feeney
Seán is originally from Sligo and living in the Blanchardstown parish since 2007 with his wife Marie and now three boys. He works in IT consultancy and has been participating in different aspects of Church ministry for the last 20 years.
Parish Secretary – Jean Rogers
Jean joined the team in 2021, Jean is responsible for the secretarial aspects of the parish –  correspondence and parish records. Together with the sacristans, she is happy to deal with inquiries regarding arrangements for Baptisms, Marriages, Mass intentions, Parish events, and all other items that arise in a busy parish like ours.

Parish Finance – Christine Carelton
Christine was the previous parish secretary but in recent years made the decision to take a step back from this role and concentrate on all aspects of Parish Finance. This is a very important role and we thank her for her dedication to St Brigid's Parish.
Other Local Parishes