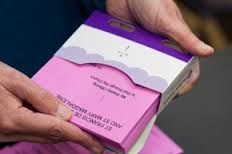 Door to door fundraising for Parish-Planned canvass of houses is continuing during August & September 2017.
The current phase covers the Verdemount Area
The "Family Offering" is the principal source of parochial funding and all the monies go to the maintenance, development and pastoral work in our parish.
The canvassers look forward to meeting the people once again. 
Thank you.