CROSSING THE THRESHOLD OF THE HOLY DOOR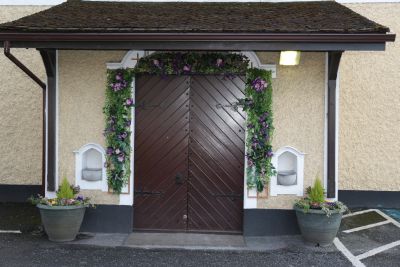 This is our Parish Holy Door for the Jubilee of Mercy announced by Pope Francis.
This Holy Door is decorated with flowers and Icons of the Saints to remind us of the beauty and the sacredness of the place to which we enter. The threshold we cross leads to the Altar of God, the table of Christ, the place where Heaven and Earth are wedded together. From here we experience, at a deeper the level, the Love and Mercy of God.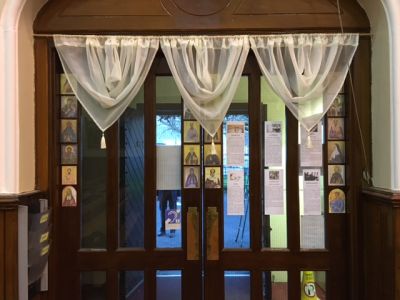 Think of this Holy Door as a passing from the daily to the Divine, to be embraced in the Mercy of God as we enter.
As we leave through this Holy Door, we are to be Ambassadors of Gods Mercy to the world. We are asked to live out in a more fervent way the Spiritual and Corporal works of Mercy that are highlighted on this Holy Door.
We ask for Strength and Wisdom to embrace God's Mercy and to be merciful to those we meet as we speak God's Word to the world. Amen.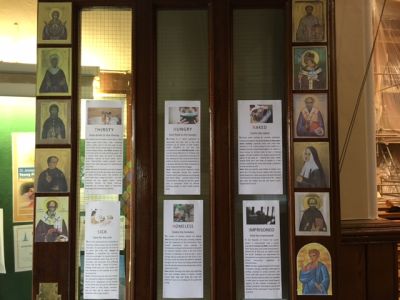 "Standing in front of any door we look for a bell, a handle, an opening…but his door is already open, the Door of Mercy is always open" (Pope Francis)
 " As I looked, there before me I saw a door standing open in heaven…and I heard a voice, as of a trumpet, speaking to me saying: Come" (Rev 4)