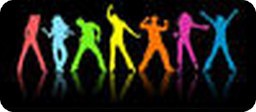 Welcome to our developing youth and young adult section of the website. Here we hope to keep you up to date about all the new ideas and initiatives that concern the needs and programmes for young people in our Parish.
At present we are hoping to set up a team that will focus it's energies on youth ministry and working with young adults across the Parish of St. Brigids and beyond.
Below are some links to agencies in the parish that we hope you will find useful and informative, check them out…
Dealing with bereavement and loss:
Catholic Youth Care:
…and coming up……………..
St brigids parish are in the process of setting up a YCW young adult group to look at areas of concern to young people and justice issues that effect us all.
Watch this space……..  and if interested contact Kevin @ 087 0695481 or through the office.
Check out our facebook page
We are delighted to welcome with us Jakub who is a candidate for the John Paul 11 awards and a student of Coolmine Community College. Jakub will be involved in the ministry of the Eucharist.
After a number of weeks catechesis he will begin his ministry with us at the 12mass on Sundays, looking forward to seeing him there
Our family masses are up and running and take place on the fourth Sunday of each month.
They are a real celebration of the family and we look forward to seeing you all there at these celebrations.