Sacristy
Open: Mon – Sat. until 11am
Phone: (01) 823 8354
---
Office*
Open: Mon – Fri.  10am – 1pm
Phone: (01) 811 5412
---
Email: office@blanchardstownparish.ie
Priests
Rev. Cyril Mangan. Adm.
Phone: (01) 821 3660
Fr. Cyril joined the team on 15th September 2012, having come from St. Colmcille's Parish in Swords.
Rev. John Casey C.Ss.R
Phone: (01) 821 3716
Fr. Casey says "I'm a Redemptorist and come from Mitchelstown in Cork. I was ordained in Galway after an undistinguished academic career.
I spent about fourteen years as a missionary in India. On returning to Ireland I was engaged in Parish missions and retreats.
About seven years ago I got permission to work in a parish in Dublin and ended up in St. Brigid's.
I have been happy here since then.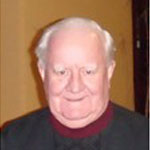 Rev. Pat Guckian
Phone: (01) 826 2799
Appointed to Blanchardstown on 1st Nov. 2009, Fr. Guckian started his priesthood as chaplain to the Mater hospital, where he stayed for two years. Since then he has worked in five parishes throughout the Diocese of Dublin – Palmerstown, Rowlagh, Our Lady of Victories, Donnybrook and nine years as Parish Priest of St. Canice's, Finglas – before joining the team here in Blanchardstown. He is a 'Northside Dub' from the Navan Road (and very proud of that), so you could say he has almost come home.
Pastor Emeritus
Canon Walter Harris
Canon Harris studied in Clonliffe and was ordained on June 14th 1953. He worked in many parishes throughout the Dublin diocese before being appointed Parish Priest of Blanchardstown in 1989. He served as P.P. until he retired in 2003. While he no longer has an official role in St. Brigid's, we are very glad that he remains so much a part of our parish life.
Parish Team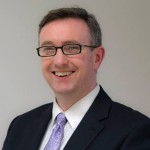 Pastoral Worker
Kevin Mullally
Kevin is a native of Dublin living in Finglas West and a graduate of All Hallows College. He was a teacher for a number of years and a consultant with the Edmund Rice Schools trust. He graduated from All Hallows College with a BA in Theology and Psychology and went on to also graduate from NUI Maynooth with a Post Grad in Education. Since then he has completed studies in Political education, Spirituality and leadership, facilitation, mediation and conflict resolution. He is also a graduate from Marino College, the Mater Dei Institute, DCU and Trinity College Dublin. As a Pastoral Worker in St. Brigids, his role covers Liturgy, Adult education and Evangelisation, youth initiatives, the area of Pelletstown, relationship building, prayer, Scripture and education.
Jim Adams
Our New Deacon, Jim Adams
I am a married man from Coolock, we have four adult children. I graduated from All Hallows Drumcondra with an honours degree in Theology and Philosophy in 2008, I am also a graduate of Mater Dei and Maynooth Pontifical College (certificate in Marriage education).
I worked for a leading tool hire company for twenty years- 10 years in Coolmine industrial estate. Currently I work part time, as assistant to a liaison Officer in Rehabilitative training for a charity that supports people with limited mobility.
In 2012, I was ordained in the Pro Cathedral as part of the first group of permanent deacons ordained in Ireland. After ordination I was appointed to the parish where I lived- St Joseph the Worker Bonnybrook.
I have a great belief in, and commitment to marriage and I am a volunteer with ACCORD for the last 10 years working in marriage education.
I am a volunteer with Special Olympics and I mentor an athlete as part of the Athlete Leadership programme.
I was appointed to St Brigid's Blanchardstown in October this year and I am looking forward to working in this parish over the coming years.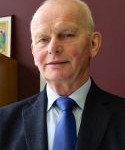 Sacristan
Dan Lynch Appointed on 1st January 2016 Dan Lynch is our New Sacristan.
Dan, has a wealth of experience and Spirituality for this role and works in the care and preparation of our Church and Altar for Sacraments and Liturgies and a host of other vital functions to the running of the Church.
Parish Secretary
Christine Carleton
Joining the team in 2004, Christine is responsible for the secretarial aspects of the parish – accounts, correspondence and parish records. Together with the sacristan, she is happy to deal with enquiries regarding arrangements for baptisms, marriages, Mass intentions, parish events and all other items that arise in a busy parish like ours.
Other Local Parishes