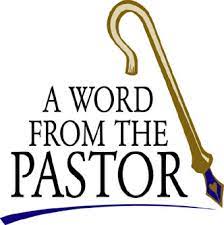 From the Pastor's Desk
Season of Creation
"Earth's crammed with heaven, And every common bush afire with God, But only he who sees takes off his shoes;" (Elizabeth Barrett Browning)
Safeguarding Sunday
This Sunday is Diocesan Safeguarding Sunday. Below is an extract from the Archbishop's letter; "We must look to the future with hope, including the hope that children can be brought back to the Church. We are more likely to succeed in doing so if we can convince their parents that the safety of their loved ones is our utmost concern. We also need a realistic understanding that threats to the safety of children can come from the most unexpected sources and that we can only protect them if we remain alert and vigilant.Finally, I ask you to remember in your prayers all those who have suffered abuse".
Our Parish Safeguarding Representative is Aileen Connelly and I thank her for her dedication and commitment to this role.
Blanchardstown Tidy Towns
Thank you for the great job in cleaning the church grounds during the week.
Family Mass
I welcome all this weekend to our Family Mass as it resumes after the summer holidays.
I especially welcome the Youth Choir under the direction of our new Choir Director James Murphy.