Fr John Casey celebrated a milestone birthday at our 10.30 am Mass and received a blessing from the Parishioners celebrating his long standing Ministry.
Thanks to Fr. Cyril for his kind, appropriate and sincere words to Fr. John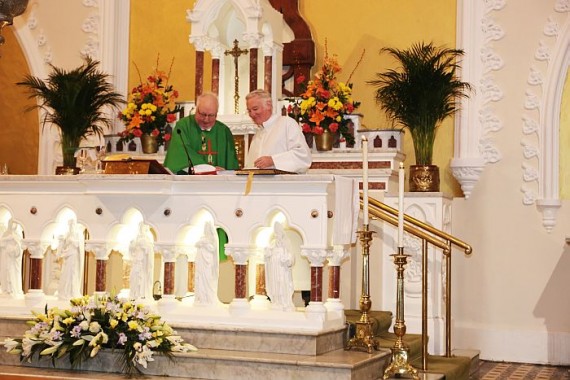 See more photos in our Gallery section. Well done to the Hospitality Team for a great show.